WELCOME TO
Dawani Group Holding
Dawani Group Holding B.S.C.© was created to manage the company's manufacturing, trading, retail & real estate businesses and to provide for strategic direction for their growth.
Established in May 2005, Dawani Group Holding B.S.C.© is a fully owned Bahraini company. Our core competencies lies in the manufacturing & distribution of a range of products including food packaging, industrial chemicals & adhesives, paints, as well as property & real estate development. Having been in business for over 50 years, the experience of our Chairman, Vice Chairwoman & team have contributed to the growth of the Group.
A relentless and uncompromising commitment to support our customers with the best quality service for many years has earned our Group of Companies a well-deserved reputation in the business community in Bahrain.
Our endeavor to lead and outclass competition in these highly challenging industries/sectors of business has been made possible by strategic business leadership, ensuring excellent products with innovative business processes and retaining quality, dedicated and enterprising workforce, committed to delivering excellence.
LATEST NEWS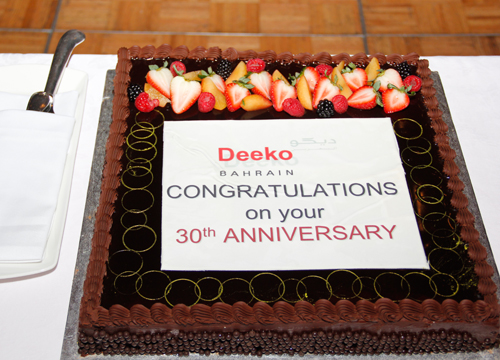 15 November 2016
Deeko Bahrain's annual staff party / 30 Years Celebration was held at The Crowne Plaza Hotel on 29th September 2016. Cake cutting was led by the Chairman, Mr. Abdul Hussain Dawani, Vice Chairwoman & Managing Director Ms. Zeenat Dawani & Sales Director Ms. Nasreen Dawani.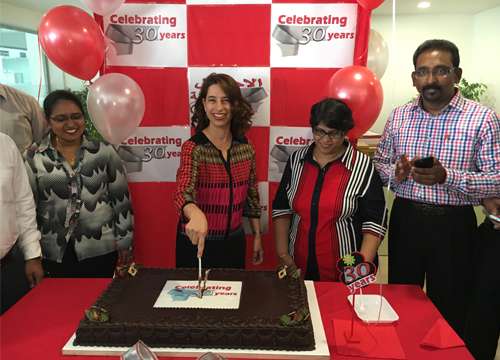 15 November 2016
30 years anniversary of Deeko Bahrain was held at the headquarters building in the North Sitra Industrial Area dated August 23, 2016. Vice Chairwoman & Managing Director Ms. Zeenat Dawani lead the cutting of the cake.
---
MANAGING DIRECTOR'S MESSAGE
It is with great pleasure and pride that I welcome you to the Dawani Group Holding B.S.C.© website. Through this website, we endeavor not only to showcase the core activities of our organization, but also to take you on a journey of our achievements and the milestones we have attained since our inception in May 2005.
We have always excelled in setting high standards, targets, and achieving these, and looking for greater horizons in our business in marketing and distributing leading brands in the Kingdom of Bahrain and abroad.readmore >>
---